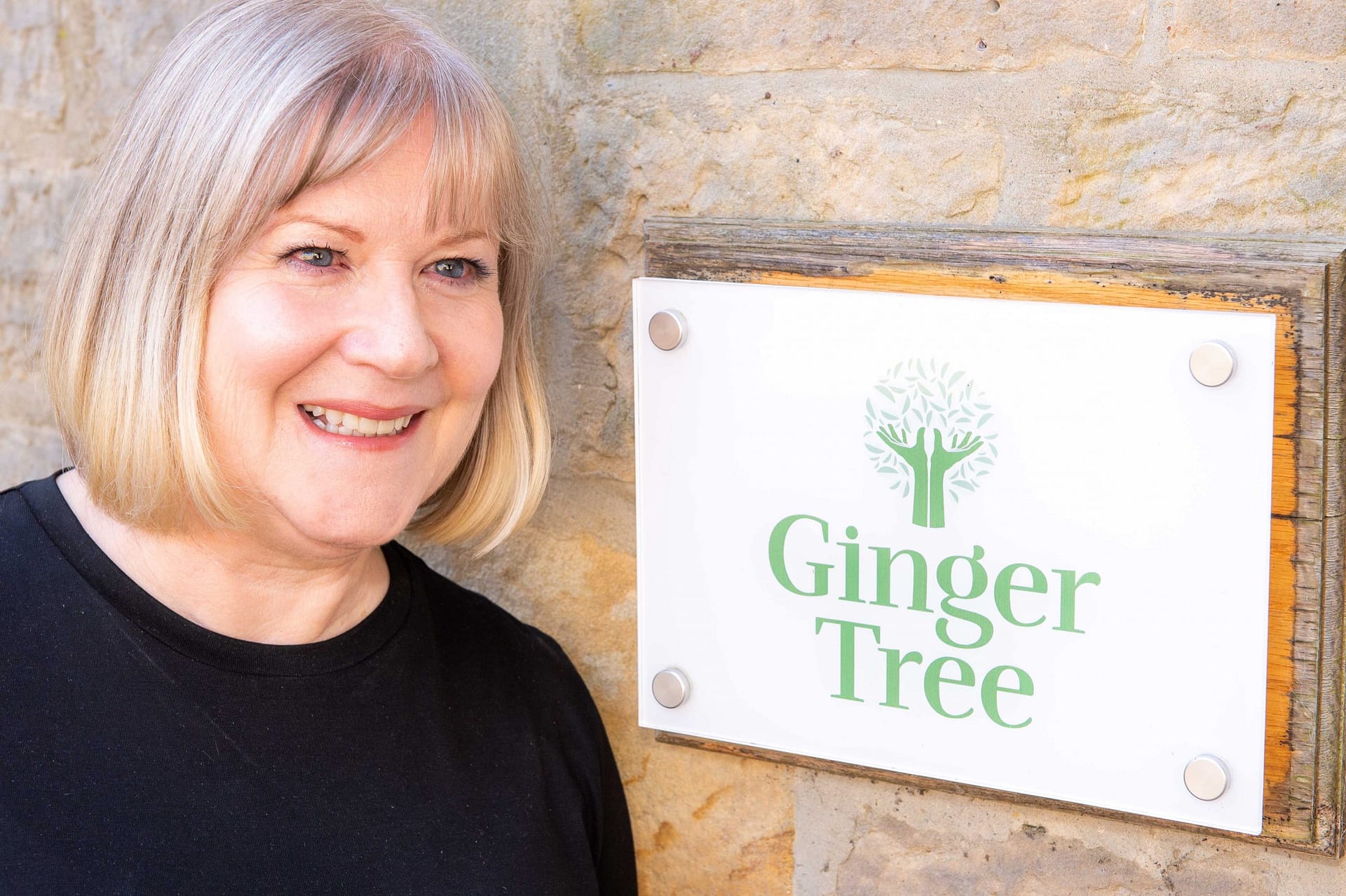 Kathy Scott: Owner and Holistic skin therapist at Ginger Tree
Thank you for finding me and looking at what I can offer you at Ginger Tree – a luxury clinic offering bespoke facials & holistic treatments.
Ginger Tree was born out of a passion to offer holistic and beauty treatments in a genuinely first class, personal and peaceful environment. An environment where commitment to quality effective, safe and scientifically proven products work in harmony with the needs of the individual
I specialise in bespoke facials. I have developed my skills and qualification levels to meet what I see is an increasing need for effective, results and science driven skin solutions, but at the same time respects the skin as the body's largest organ.
I combine my holistic approach and knowledge with the best non-invasive skincare technology and treatments, combined with safe and scientific cosmeceutical products that get real results whilst strengthening and restoring the skin's integrity. 
Skin health is my personal passion. For more information see the pages on  Advanced Nutrition Programme, Skin, and Make Up
About Me
30 years ago I was an HR Manager and then a Training and Development specialist working around the world with big blue chip companies dealing with culture change, management development, developing values driven workplace policies and spending a great deal of my time in an aeroplane, hotel, train, car and rarely at home. I also trained as a Homeopath as my interest in all things alternative/health and wellbeing was well and truly stimulated as my own health was under pressure. I was intellectually stimulated by my job but had no sense of personal satisfaction. Was I making a positive contribution to the world? It didn't feel like it.
At the grand old age of 42 I met my beloved other half and we got married. Why be away from home constantly and never see the man of my dreams? We made a values-based decision and I made a career change.
Since 2005 I have run Ginger Tree Holistic Health & Beauty and have loved my work. The business has developed over the years to emphasize different aspect of the world of wellness and beauty.
I am an intuitive and skilled therapist trained in a range of massage and bodywork techniques including: ayurvedic, aromatherapy, hands free, muscle release / muscle energy techniques, Swedish massage and Langelotti Tri Therapy and I am  an experienced practitioner of other holistic therapies such as reflexology, indian head, hopi ear candling and homeopathy.
What makes Ginger Tree special?
Here are a few things that I hope will encourage you to choose Ginger Tree:
Bespoke treatments
Knowledgeable, qualified therapist, including holding the MASCED Certificate which helps to recognise skin changes that need further medical investigation.
1:1 service, you will always have me as your therapist, so trust and a professional client relationship can develop.
I have tried all the product ranges on myself and researched thoroughly before deciding to use them in my salon. I have thought through all the ranges, to bring what I feel are the best possible products for healthy living and healthy skin.
luxury heated couch
cosy blankets and soft furnishings
warm oil used in treatments
organic essential oils
high quality products
attention to detail both in the salon decor and treatments. I'm always looking for ways to make a treatment just that bit more special
Thank you for finding me and looking at what I can offer you at Ginger Tree.
Kathy x