Ageing Skin – Fine Lines – Wrinkles
Whilst the ageing process on our skin is sadly an inevitable one, we can act to delay the speed and ferocity that this can occur by recognising the 'triggers'. 
With age the bodys' natural production of collagen and elastin begins to slow.  Lifestyle factors such as sun/UV exposure, poor diet and smoking can effect the skins ability to provide natural bounce and vibrancy.  Vitamin A within a recognised beauty regime helps to counteract this and thicken the skin.  Hylauronic acid can also be a deficiency within the skin prompting it to look and feel less nourished.
From our mid 20's the bodys' ability to generate new skin cells begins to slow down.  This degenerative process can leave the skin looking lacklustre and at times uneven.  This can be further impaired by sun damage and pigmentation due to weakened cells. 
Over time skin thinning begins to occur and sagging can present itself.  A gradual decrease in muscles is what leads to jowls dropping and wrinkles forming.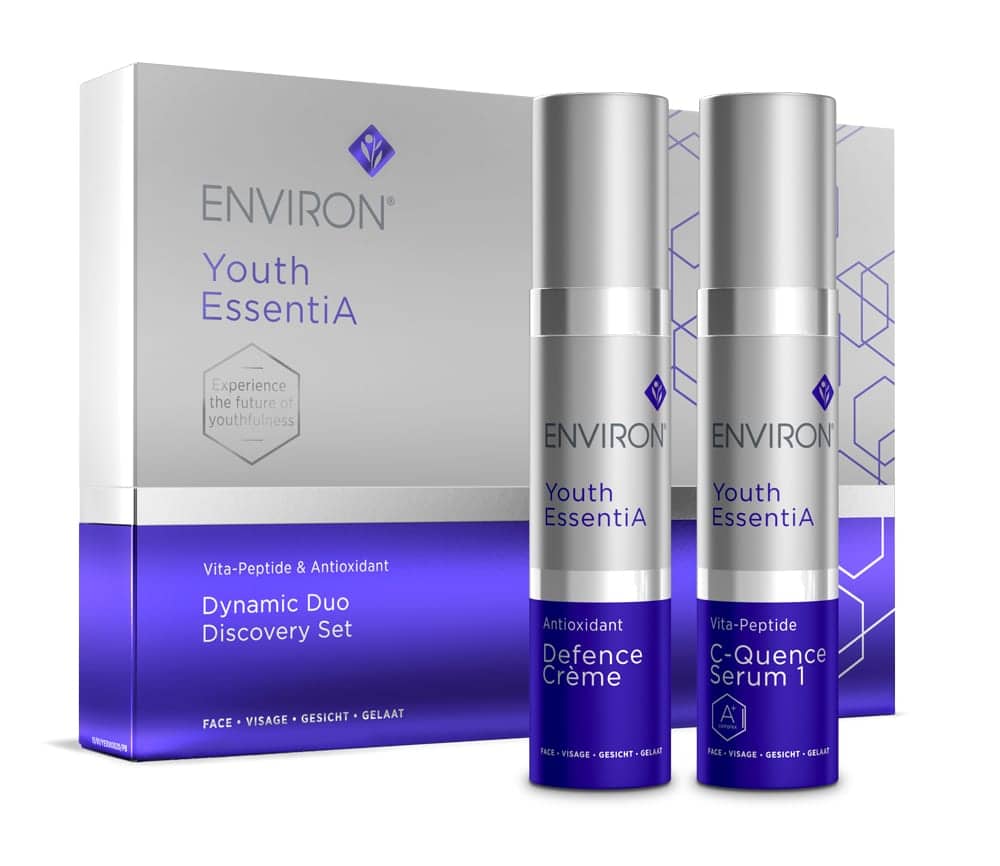 Environ Youth EssentiA Serum & Defence